First Time Poster... Forum Members I submit this question to you.
Does the 2013 LTZ Equinox 3.6L V6 have Active-Noise Cancellation (ACN)?
My NOX has the "upgraded" Pioneer sound system.
In my 3.6L V6 NOX the Interior Fuse Box, fuse #7 is labeled "Noise Control Module". There was no fuse plugged into that slot. The fuse box cover says a 5 amp fuse belongs there. Out of curiosity I plugged a fuse into that slot and measured whether current was passing through or not.
I did measure current passing through!
This confused me.. because according to other sources the v6 NOX doesn't have ACN. I haven't driven my NOX since plugging in the fuse, so I can't tell you yet, if that has made any difference.
Is current just passing through to nowhere?
Is the module installed in my car? Will it actually work now?
Apparently you can buy a noise control module for the 3.6L V6.
2014 CHEVROLET EQUINOX 3.6L V6 Active Noise Cancellation Module | RockAuto
#7 on this diagram is labeled "Noise Control Module"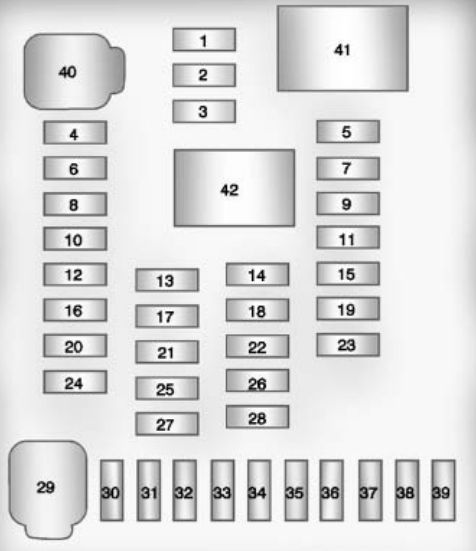 This is the source for the image above.
Chevrolet Equinox mk2 (2010 – 2015) – fuse box diagram | Auto Genius