**First off not responsible if something gets damaged
Scale 1-5 (5 being hard) I would give this a 2
Reason: The storage unit latch has several times in the Florida sun reflected back into my eyes, on late model years they have made the latch "matte" finish similar to the other trim pieces, but I've been told you cannot purchase the latch, the entire assly is required costing 150.00 from a dealer. This is a quick and easy fix that looks great when done properly.
1) Remove the latch assly. I used a small screwdriver to push the plastic "lock" down while pushing the latch upwards. Keep track of the spring!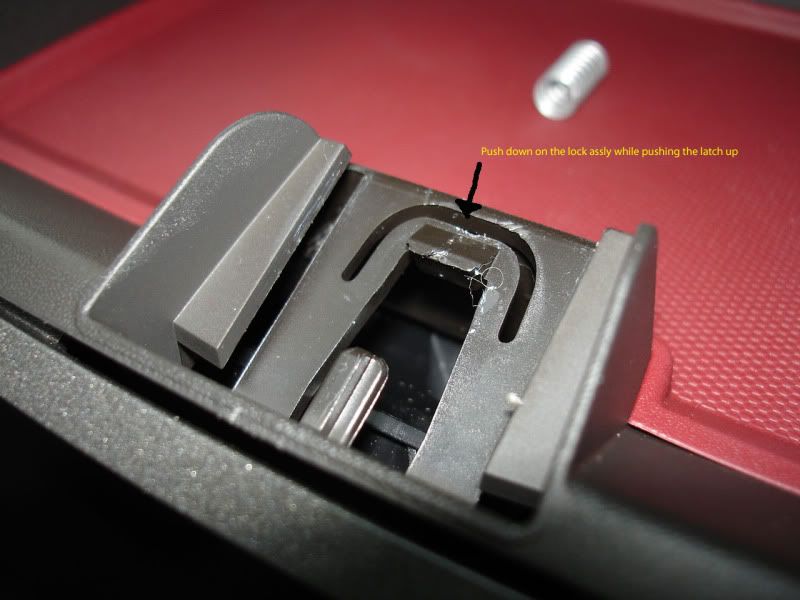 2) Remove the rubber center piece from the latch
3) Lightly sand the latch assly. This will help with the paint bonding to the latch, and add durability. I used 2000 grit sandpaper.
4) Once sanded use rubbing alcohol to wipe down the latch a few times with a microfiber or lint free rag. This will remove sanding dust and any oils/wax the latch might have.
5) Lightly paint the latch doing mulitple coats. I recommend using "plastic paints" similar to Krylon Fusion (can be found at Wal-Mart and other stores). Use light coats, if you make the coat too heavy your going to have runs and issues which will require you to remove all the paint and start over. I was doing a light coat every 10-20 minutes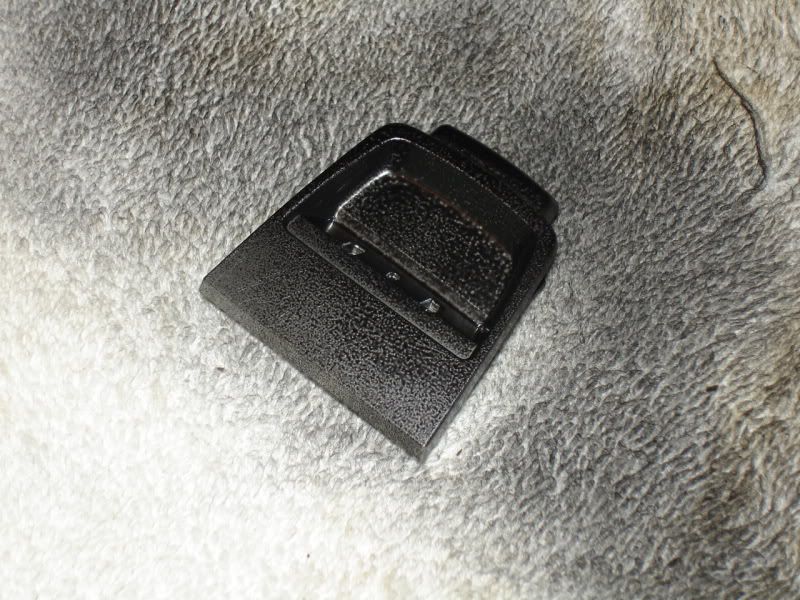 6) Once your happy with the finished product let "cure" 12hours. Reinstall the Rubber center piece. Mine broke during removal (seemed really cheap) and I ended up "super glueing" the rubber back into place.
7) Reinstall and do not forget to put the spring back into place!
Finished results
I used "Black Satin" as I already had the paint and didnt have to purchase any. It is blacker than the dash, for matching the silver if someone does find that color post it up if they attempt it. It looks better imo, but is not an exact match to the dash, it shines much "darker" than the dash in the sun. But it no longer blinds me, so all is better